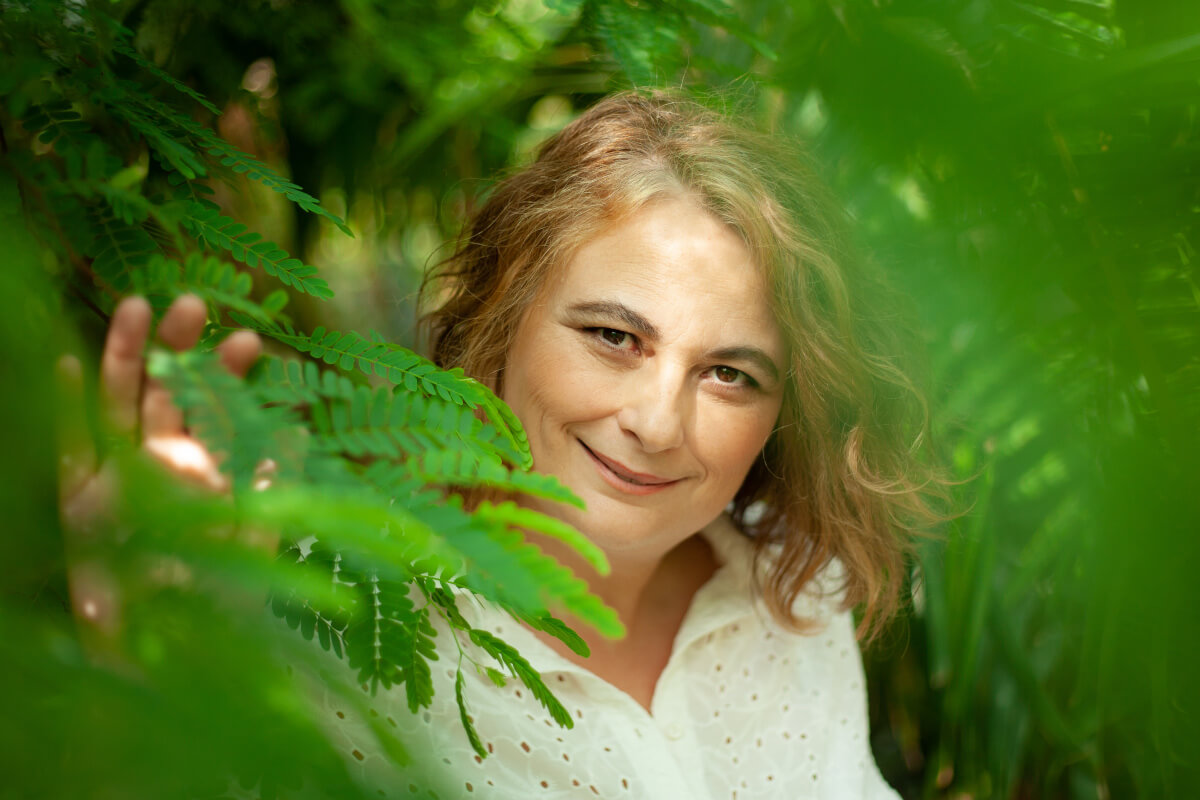 Cecilia Tessieri has the face of a Madonna by Raphael, the brain of a business woman and a great passion: chocolate. She is the only woman in the world to have been awarded the title of Maître Chocolatier, whilst her chocolate has received six Golden Bean Awards, the industry's Oscars, from the Academy of Chocolate for Bean-to-Bar excellence.
Tessieri founded Amedei in 1990, naming the company after her maternal grandmother, with the aim of creating an unrivalled Italian excellence in the world. To achieve this, she spent seven years studying, researching and learning in France, Belgium and Germany, as well as traveling to cocoa-producing countries. "At the beginning, I was told that it wasn't a woman's job but I was not discouraged," she says.
The first Amedei bar only came about in 1998, followed by the Tuscan chocolate a few years later, produced near Pisa and which has gained a reputation amongst experts, chefs and chocolate lovers all over the world. The key principle is the constant search for the purest possible taste, hence why Amedei is the first Italian artisan boutique to have complete control over the entire production chain, from bean collection (in plantations that do not use pesticides) to bar packaging and distribution.
The cream with extra-virgin olive oil
Amedei products are made with pure cocoa butter. Tessieri has eliminated soy lecithin, gluten and all artificial colourings and flavours. Amedei is the only producer that does not use butter, cream or ganache in its pralines, availing of only fresh or natural ingredients such as coffee beans, almonds, pistachios or fruit. Over the years, the product range has expanded from single-origin bars to pralines. The latest addition is the chocolate cream with Tuscan extra-virgin olive oil.
Like a bouquet of perfumes
Origin is fundamental for Amedei. There are many single-origin bars, from Jamaica to Venezuela, from Ecuador to Madagascar (the only African country where the quality of the beans has passed the rigorous examination of the Tuscan company). However, Tessieri explains that the true talent of the chocolatier is revealed in creating the perfect blend: "My work is similar to that of the 'nose' that creates perfumes. The secret is in the blend that is always improved and perfected, in creating Amedei's personality and capacity."
Britain is the second largest market for Amedei after Italy, being present in London in the most exclusive stores: Fortnum & Mason, Harvey Nichols and Selfridges. The United States is another important market, whilst Asia is undergoing significant growth. Yet Amedei's headquarters and production, Tessieri assures, will always remain in Tuscany. "Our being Italian is a great strength," she affirms. "I must say however that I feel more appreciated abroad than in Italy, because we are too xenophilic. When a great French chef creates a dish, they use French chocolate; when a great Italian chef creates a dish, they don't use Italian chocolate."